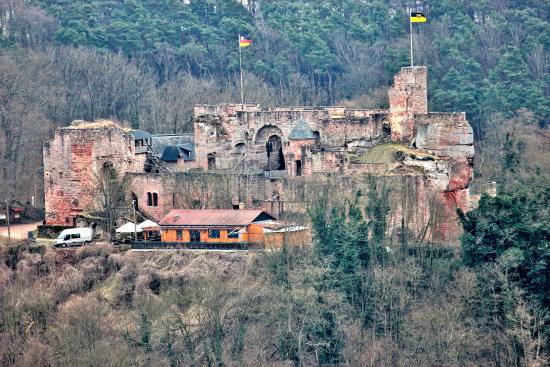 The Palatinate Forest awaits you in the immediate vicinity!
A 20-minute walk takes you to the Sickingenburg Nanstein, where the castle tavern invites you to enjoy a cool drink and Palatinate cuisine with a wonderful view.
A walk along the Heidenfelsen, a Roman spring sanctuary, will inspire you.
For a longer tour, take the newly certified Burg Nanstein hiking trail, which can also be explored in shorter sections.
In summer, swim in the natural lake "Bärenlochweiher" or visit our natural adventure pool surrounded by beautiful nature. Another option for swimming is the Gelterswoog lido in Kaiserslautern.
Mountain bikers and cyclists also get their money's worth in Landstuhl. Set off directly from the front door and explore the mountain bike park as well as numerous cycling tours in the surrounding area.
For walking enthusiasts, there are signposted walking routes in 3 different lengths.
In half an hour by foot or 5 min. by car you can reach the Sickingen town of Landstuhl with numerous restaurants for every taste.
We will be happy to give you our recommendations!
Numerous sights around the Sickingen town are waiting to be discovered by you.
Day trips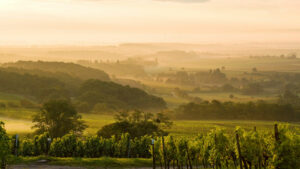 Saarbrücken, Mannheim, Trier, Speyer and much more – you can get to know these cities in no more than 1 hour.
The German Wine Route with its historic towns, cycling and hiking trails and of course traditional wine taverns can be reached in 40 minutes.
The Wasgau with its many castles and rocky landscapes, the Reichsburg Trifels and premium hiking trails, even across the border into the Vosges, are not to be missed.
For more information, simply contact us.